Archive for the 'Uncategorized' Category
December 19, 2013
You know all about the importance of setting personal and business goals, but what about setting goals for your advertising? Such goals are also important to the success of your sales and marketing efforts.
The three traditional goals of advertising are to inform, persuade, and remind. However, you should add one more goal to that list, especially if you run a small or medium-sized business. That goal is to break even on the cost of running your ad. If the ad makes money immediately, that's a bonus.
Why just break even?
Your strategy should be to create an ongoing relationship, not just a one-time transaction. You want to build a base — a growing list of customers who come back to buy over and over again. Long-term growth and stability are the keys, not just one-time, short-term gains.
"The man who stops advertising to save money is like the man who stops the clock to save time." – Henry Ford
Advertising your business is important. Advertising your business on a consistent basis is even more important. Your business has to get noticed. It needs traffic, and that traffic needs to buy.
Instead of thinking about advertising your business as an expense, think about it as an investment. It's an investment with the goal of breaking even quickly while generating ROI for years to come.
Here are eight reasons you need to advertise consistently with a purpose and goal in mind.
Get Noticed — At any given time and in any market, only 2 to 4% of consumers are ready to buy what you sell. It's nearly impossible to predict when this group is going to actually make the purchase. They'll buy from the company that comes to the top of their mind when they're ready. The company that's most consistent in being seen and getting noticed will win the business most of the time.
Remind Them — People tend to forget quickly. Busy lives and long to-do lists can make anyone forget about your business. Just because you sent one postcard doesn't mean a prospect will remember your business when it's time to buy. In the advertising race, the tortoise beats the hare.
Your Competition — Your competitors won't quit advertising anytime soon. You shouldn't either.
Shifting Quicksand — Your market is constantly changing. You have to be nimble and adjust with it. Change up your ad copy and design. Test it, measure it, and tweak your ads until you achieve your desired return on investment.
Momentum — Advertising consistently not only informs your audience that you mean business but also serves notice to your competitors that you're in it for the long haul. Advertising boosts the morale of your own staff as well, signaling the vitality of your brand.
Current Customers — You know your competitors are nipping at your heels, trying to steal away your customers. Don't take your current customers for granted in your ad campaigns. Remind them on a regular basis the unique value you bring to the table and deliver for them. Don't assume they know already.
Past Customers — One of the fastest ways to boost sales is to reactivate past clients. Most customers leave a business because they feel unwanted and neglected. Tell them you're sorry and that you want them back. Give them an incentive to come back again. Many will come back. This time, don't neglect them. Communicate regularly and tell them that you appreciate their business. Advertising is not just for boosting sales; it also works for retaining customers. It's much cheaper to retain a customer than to find a new one. Advertising to current and past customers is an investment that makes lots of cents!
Competitive Advantage — Nothing helps you maintain a lead over your competitors like consistent advertising. Whether you're there now or you'll get there soon, once you have the lead, keep the foot on the pedal, so the competition has little chance of catching up.
You must have both strategic and monetary goals in mind when advertising your business. When done with a purpose and vision, your ad campaigns will produce real ROI and real customers who will pay you back for years to come. To start and build momentum, advertise consistently. You'll end up creating your own economy.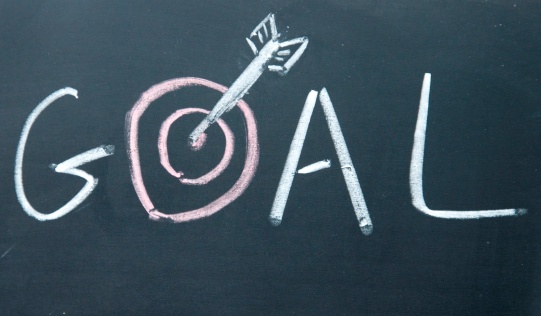 November 4, 2013
Much has been written about the advantages of shopping and buying products online or from big box retailers. But does buying locally offer any benefits the Internet and big box stores can't match?
Saving a few dollars by buying online is a given in many product categories. Amazon has becomes a household name by selling books and every other imaginable item, many of which they don't manufacture themselves, at discounted rates.
However, before you spend that next dollar online or in a big box store instead of with a local business, consider the impact your decision has on your community and even your own pocket. The short-term benefits of saving a few dollars are dwarfed by the long-term negative consequences, including job loss in the local community.
Buying local isn't just a feel good act or an act of charity. Buying local has a profound impact not only on the local community but also on the entire region surrounding the community.
When local businesses close their doors, they create a social and economic hole which is hard to measure and even harder to fill. With the closing of each local business, the quality of life in the community changes in ways that go far beyond dollars and cents.
Independent local businesses spend money locally on a wide variety of services needed for their own ongoing operations. They hire locally and spend money with their own local vendors. Local businesses hire local accountants, consult with local attorneys, work with local building contractors, electricians, and plumbers, and advertise locally. In general, they do far more to keep the flow of money in their local community than online companies or big box retailers do.
Out-of-the-area corporations use minimal local services and goods. Most of the profits are kept with the corporate headquarters where they stay.
Here are some other facts to consider.
Small businesses account for over 75% of all new jobs in the U.S.
Small businesses employ over half of all U.S. workers.
Twice the amount of money stays in the community when it's spent with a local business versus an online company or big national box store.
Local economies aren't hurting due to lack of money coming in. Instead, the shortfalls come from too much money flowing out to big corporations out of the area.
National and international politics and policies have a far lesser impact when the community shops locally, thereby relying less on out-of-town corporations. Local shopping money has a much higher chance of recirculation within the local community.
Locally owned businesses typically provide higher wages and better working conditions than large corporate chains and Internet-only businesses.
You can see, touch, and feel what you're buying locally, instead of having to wait until the shipment arrives.
There are no shipping costs or delivery delays when you buy locally.
When buying locally, you can get your questions answered in person or on the phone instead of playing email tag with the online vendor.
Your local business owner's livelihood is dependent upon giving great service. If they don't, you won't go back. So they try hard to satisfy their customers because they know there are only so many customers in the local market.
If you encounter any issues or problems, local ownership can make quick decisions to resolve the matter. Important decisions are made locally by people who actually live in the local community and feel the real impact of those decisions.
Local businesses add charm and a unique atmosphere to their local community. They help build strong communities and vibrant town centers that foster social relationships not possible with websites or big box stores.
Local businesses don't ask for special favors. They simply want a fair and equitable playing field on which to compete. Many small business owners have their life savings tied up in their companies, so they have much vested in the success of their business (and the local economy). Small businesses simply want it known that sometimes a few dollars saved in the short term does far more damage to the vitality and well-being of the community at large in the long run.
Now that you know some of the facts, it's time to visit your local businesses. They'll welcome you and thank you for supporting your community.
Happy shopping!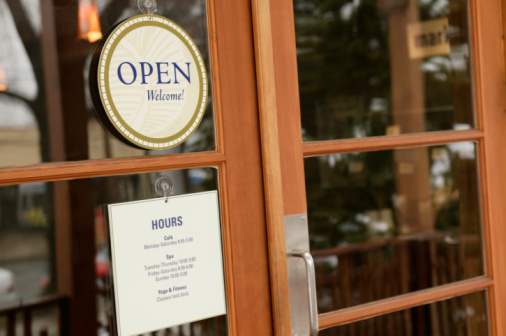 September 17, 2013
If you're a small business, you have a noise problem. There are so many ads out there that your potential customers just block them all out. This means that most marketing campaigns are just a visual form of white noise that people instinctively ignore. So your have to find a way to stand out and seize the attention of a jaded audience. Unconventional marketing is not a choice; you have to be different if you want to beat your competitors.
Larger corporations have massive advertising budgets that allow them to flood the media and Internet. You don't have that luxury, but you do have another advantage. You may have a smaller target customer base, but you also have a closer connection to them. You know what your customers want and what is important to them. That knowledge is something larger corporation spend thousands of dollars trying to get.
Your familiarity with your community must be the basis of any marketing push you do. The purpose of an unconventional marketing strategy is to seize the attention of your potential customers through surprise. But if your campaign annoys instead of pleasantly surprises, it will drive potential customers away. That's why using your knowledge of your community is so vital when building your campaign.
Another thing you should avoid is letting the ad overwhelm your brand. It's really easy to come up with a memorable ad, execute it well, and then have customers remember the ad but not the company that created it. Advertising works best when there's a clear connection between the content of the ad and the product you're trying to sell. This way, the content of the ad increases your brand's value.
With those warnings in mind, you should know that there are no standard unconventional marketing strategies; if something is standard, it's not unconventional. But there are some strategies that are a good starting point toward building an unconventional marketing plan.
For example, take advantage of local landmarks. Local landmarks are a great place to advertise because people see them every day. One way to really stand out is to use these natural focal points to get your brand's message out. A great example of this is Alteco Super Glue. On a large bridge that had 155,000 cars pass over it daily, Alteco attached a large replica of one of its super glue tubes to one of the steel cable supports. This emphasized the strength of the glue, and the display received a lot of positive attention from the local media. The key to doing this right is to ensure that the ad doesn't offend your potential customers. As a result, it may be wise to avoid landmarks that have significant cultural or local meaning.
Going against convention is good. But it's not enough to be unique; you must always remember to build a relationship with potential customers with every ad you create.