Archive for the 'Social Media' Category
March 15, 2013
Even though Facebook has more than one billion active monthly users, many businesses still aren't using it to its full potential. Here are a few easy ways to use Facebook to increase exposure, communicate with customers, and grow your business:
Offer Facebook fan-only specials that are promoted to fans who currently "like" your page. Encourage them to stay tuned for future deals as well.
Use Facebook as a quick way to spread the word on exciting flash sales that have short time windows to act.
Run contests via your Facebook page. Remember to read Facebook's contest rules first, though, so you don't violate any inadvertently.
Ask thought-provoking questions, create quizzes, and post survey links to encourage fan participation.
Add a Facebook social media widget that enables users to like your page without having to search for you on Facebook.
Include a Facebook link in your email signature, on your website, and on printed pieces such as business cards, receipts, statement stuffers, table tents, and newsletters.
Share exciting news about your company by posting updates on your Facebook page.
Don't forget that Facebook is a social website. Use it as a way to communicate with your audience, rather than simply to promote your brand. Post interesting content you think will be relevant to your audience, and encourage people to share your posts and to comment on them.
Post photos from company gatherings, including grand openings, customer appreciation events, staff outings, and other celebrations. Encourage fans to tag themselves in the photos. This will allow their friends to see the photos and increase your exposure.
Request input and involve your fans in product decisions, such as new product launches, celebratory events, and preferred customer rewards. Share responses on your wall, and thank fans for their contributions.
Schedule posts in advance to be published at a later time to ensure your messages are delivered at the optimal time to reach your audience. Check out this Facebook help center post for step-by-step instructions on scheduling a post.
Like most types of marketing, Facebook requires dedication. While immediate results are unlikely, a well-nurtured Facebook account can help many organizations strengthen relationships and grow their business.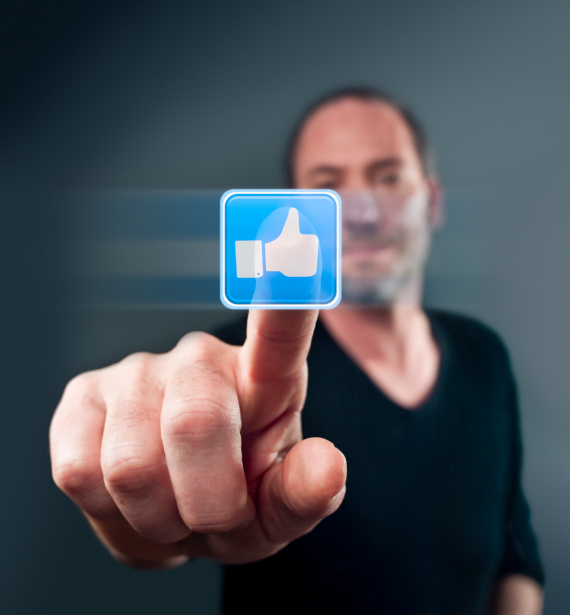 March 2, 2012
On March 30th Facebook will be moving all of its users to the new Facebook Timeline. Many of you may have already switched, we have. While Timeline is a nice clean layout and it works well with personal pages I believe it may cause a new way of thinking for business owners who use Facebook. If you use Facebook what do you think of Timeline?
Good, bad or indifferent we'd love to here from you. Leave a comment below or Like us on Facebook and join the discussion.
January 27, 2012
Social Media is here to stay and here you can find 5 Quick Tips for using social media sites.
1. Allocate time for it. Social Media can be a black hole of interesting news, stories, and posts. Make sure that you allocate a certain amount of time for it daily and stick to it. A good schedule is essential to maintaining a productive balance between work and social networking.
2. Set goals. Specific and measurable goals will help you decide when and how to use social media sites to best benefit the company. Who do you want to reach? What do you want to tell them? How quickly do you wish to accomplish your goals. Always ask yourself what the ultimate purpose of your social media campaign is before embarking.
3. Be Cautious. Always assume that anything you post can be viewed by the whole world. Be very careful with what you say and how you say things on social sites. Company confidentiality is even more important now than it has ever been. If something leaks its way onto the internet you can rest assured it will stay there forever in some way.
4. Set up the proper privacy. Alongside being cautious it's recommended to set up certain levels of privacy on most social media sites. Who is able to see you and what they are able to see can sometimes be edited to maintain a certain level of privacy. Changes to terms of service and user agreements will happen with all social networking eventually, stay up to date with current policies and act accordingly.
5. Post thoughtful information.  Many potential clients will research a company before deciding whether or not to spend any money with them. What does your web presence say about you? Keep up to date and detailed information about your and your company where ever possible.If you keep a regular blog or twitter account post relevant and helpful information.
Keep these tips in mind when maintaining a presence online and you will begin to see the real networking power of social media sites and the impact they can have on your business.