Archive for August 28, 2012
August 28, 2012
While online ordering is a must-have for many businesses, a printed catalog can provide a great supplemental marketing tool for your website. Many people still prefer perusing catalogs at their leisure without being connected to a computer. For these customers, a printed catalog provides increased exposure to a wider variety of products. In addition, catalogs can be easily shared with others and offer staying power…with a message that can be seen again and again.
Here are a few tips for creating a printed catalog that will do the selling for you:
Include a mix of customer testimonials that give readers a more consumer-centric look at your products.
"Tell your story" by including background information about your business and the history of your products.
Cross-sell complementary products through suggestions in the product copy, call-outs, or the placement of companion products together.
Feature best-selling products in the upper right-hand corner, where the eye is naturally drawn when flipping through a catalog.
Think small. If you have a frequently changing product line, consider a mini catalog booklet that offers a brief overview of your product line with colorful product photos to pique interest. Refer readers to your website for an extended product line or more in-depth information.
Include an order form. While few customers mail in their order, many will use it to organize their orders before ordering online or calling.
Include seasonal inserts that can be easily updated for relevant sales and offers.
Remember, the more information customers have about your products, the more confident and satisfied they'll feel with their purchasing decisions.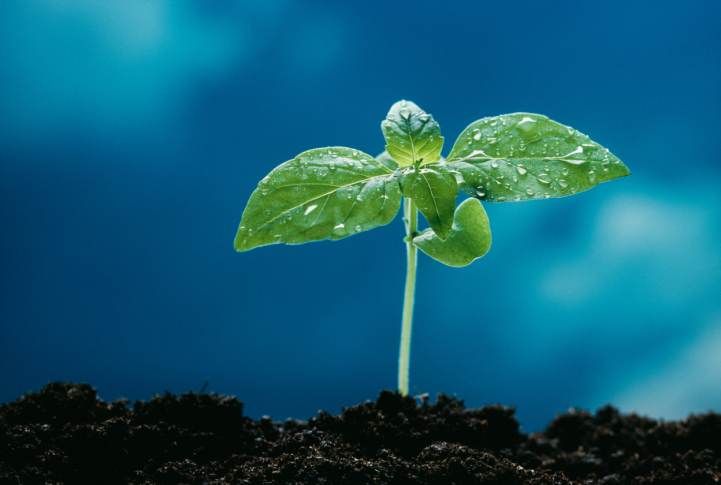 August 24, 2012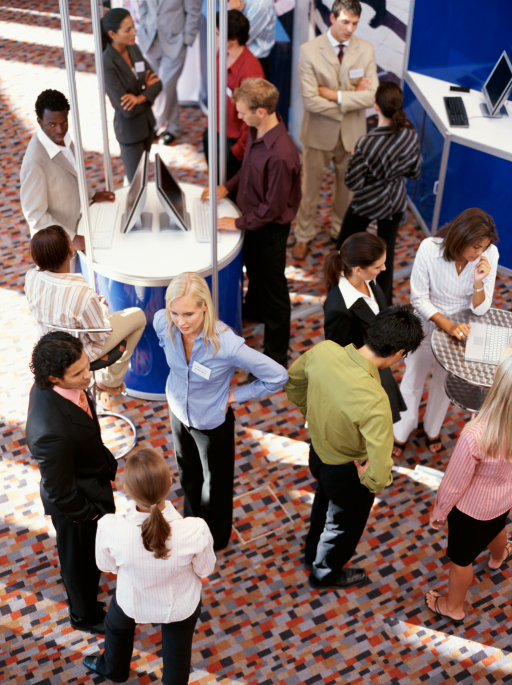 Trade shows are a proven way to showcase your company's products and services, but it can be challenging to stand apart in what can seem like a never-ending sea of booths. Here are a few tips to ensure your company gets noticed before, during, and after the event:
Send teaser pre-show mailers that encourage prospects to visit your booth. Include a raffle ticket for a giveaway, promote a prize drawing, or encourage recipients to stop by your booth for a free giveaway item.
Consider a theme for your booth, such as a Hawaiian theme, coffee shop theme, or sports-related theme. If you don't want to go the theme route, simply wear attire that is appropriate for the products you're selling. For example, if you sell ski equipment, you could dress in ski apparel and offer visitors hot cocoa and free demos.
Attract visitors with a delicious treat they can't resist, such as homemade cookies, cupcakes, ice cream bars, cinnamon rolls, or even full-size candy bars wrapped with your marketing message.
In addition to having a widescreen display that offers engaging, informative content, videos, and product highlights, remember that print materials (including business cards, brochures, and flyers) are a must for ensuring visitors will remember you after they walk away.
Use a spotlight to draw attention to a new item or promote a "show special" or "best seller" item. Consider offering a significant discount for placing an order during or within a few days of the event, and have promotional flyers ready to pass out detailing any exclusive offers you provide.
Be on the ball when mailing follow-up information. If you're on the road, email someone at the office daily with requests to send info packets immediately.
Consider sending a lumpy mailer shortly after the event that includes a thank you card or flyer featuring a photo of you and/or your booth (to spark memory), a small promotional item, and a sample or trial offer of your product. You may also wish to promote an extension to any exclusive offers you marketed at the event.
Let us know if we can help you create stunning marketing materials that will not only spread the word but also help turn prospects into customers!
August 21, 2012
Flyers are a very flexible, cost-effective, and efficient way to spread the word about your company, promote or introduce your products, announce special price promotions and events, or simply educate your audience. Here are a few ways to increase sales by maximizing the use of marketing flyers:
Add a flyer to every mailing that leaves your office. Include them with bills, information requests, and marketing campaigns.
Fold your flyer, affix a label or seal, and send it as a self-mailer to your marketing database.
Hand flyers out at trade shows, promotional events, and other industry-related affairs, not only at your booth, but also while walking around and visiting.
Post a flyer on community bulletin boards, such as those found at laundromats, gyms, apartment complexes, senior centers, public libraries, local schools or college campuses, grocery stores, and the like.
Check with local newspapers or magazines to learn their policy and costs for including flyers as a marketing insert.
Ask other local businesses such as cafes, auto body shops, salons, clinics, and bookstores if you can leave some flyers in their waiting/reading area.
Consider hiring high school students to pass them out door to door or to local businesses.
If you'd like help creating eye-catching flyers that get noticed and produce results, drop us a line.