Archive for March 29, 2013
March 29, 2013
One of the primary reasons a prospect comes to a website is to learn more about a business. The prospect wants to learn not only what you do and how you do it but — more importantly — why you do it. There are many competing businesses in your industry and community. Statistics have shown that one of the most visited pages on any company website is the About Us page.
Why is that? Whether you are a B2B or a B2C company, your prospects are people first. So it's natural for them to want to know more about the people behind the company they're considering working with. Prospects hire the people in the business, not just a faceless company.
Unfortunate Reality
The sad truth is that most company About Us pages are filled with industry jargon. Or they're carbon copies of all the other websites in their space. This makes them boring to read and easy to bypass quickly.
Clues
You know you've landed on one of these About Us pages when the page is filled with boastful claim after boastful claim. You see words like "industry leading," "unique solutions," "award winning," and "innovative brand." With eyes glazed over, most visitors can't exit these pages fast enough.
People want to learn about people. They already know about what you do from the other pages on your website. The About Us page should focus instead on why you do what you do.
How to Fix It
If your About Us page has these issues, the good news is it's not difficult to fix. You need to get a pen and pad of paper. As you sit to think about re-writing the page, don't be afraid to let some personality shine through.
Your About Us page is a selling tool. To sell more of what you do, you have to get the visitor to establish a bond with your company and trust you. To establish this bond, you must let the visitor know the people behind the company. A big part of your brand is your company culture. Your About Us page is an opportunity to tell visitors your story and what your culture is about.
Here are eight ideas to think about as you create the content for your About Us page. Weave them into your brand story.
How did the company start?
Why are you in this business?
Avoid all hype and jargon.
Say what you want to say in as few words as possible.
Include a few testimonials from happy clients. It won't seem boastful if others do the advocating on your behalf.
Make it personable and interesting. Don't be afraid to show the human and vulnerable side of your company. Your visitors aren't perfect people either. So showing this side of your business allows your brand to connect and build a bond.
Invite visitors to connect with you in other online places where you're active (LinkedIn, Facebook, blog).
Tell them where to go and what to do next. This is the "call to action" part of the page.
Tell them not just what you do and how you do it. Instead, tell the visitor why you do what you do. Your About Us page is the perfect place to share that message with the world.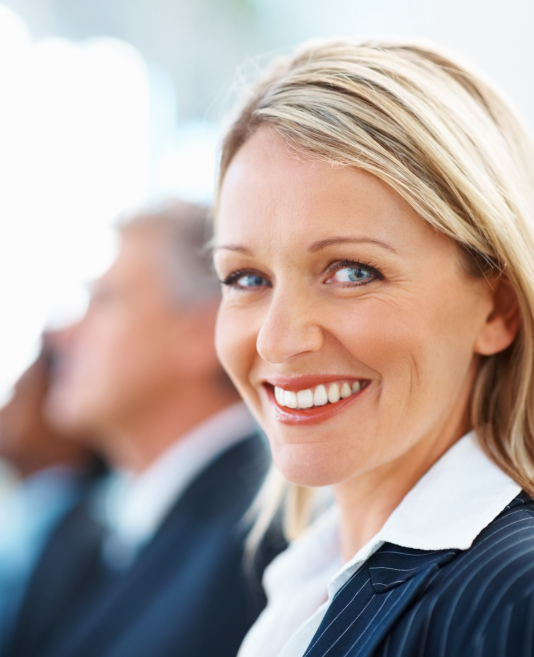 March 26, 2013
Content marketing has become one of the buzzwords in the business marketing world. Many claim this is a new way to market. That is not correct. Providing valuable content to lure prospects and visitors has been around for a while. The distribution channels for this content may have expanded recently, but the strategy has been around for many years.
One case in point involves a tiny electronics firm in Seattle. The company opened in 1954 as Magnolia Stationers and Camera Shop in the Magnolia Village shopping district of Seattle. The owner, Len Tweten, loved music, which eventually led him to move the business into the world of high-fidelity audio. This transition over time also prompted a business name change to Magnolia Hi-Fi.
High-quality products and commitment to service were just a part of the overall plan to grow the business. Being a small business with no real marketing plan or budget, Magnolia Hi-Fi decided the best way to differentiate itself was to educate prospects with valuable information about the Hi-Fi world. To do this, the company introduced stereo buyer's guides (over 30 years ago), which provided educational content and answers to commonly asked questions on buying audio equipment.
The buyer's guides set Magnolia Hi-Fi apart from the competition. They also positioned the company as leaders and experts in their field in the eyes of their audience.
Did this content marketing plan work?
The tiny store grew into a small chain, which was acquired by Best Buy in December of 2000… for $87 million! In 2004, the Magnolia brand was incorporated into Best Buy as a store-within-a-store, known as Magnolia Home Theatre.
Content marketing works. It works best when you use multiple channels to distribute and share your content (print and digital work in perfect tandem for this strategy). Creating valuable content your prospects are looking for takes some work and resources. But don't overlook the rewards that can come from that work. It may not net you $87 million, but it can prove to be nearly as valuable.
You can read more of the details behind this remarkable story here.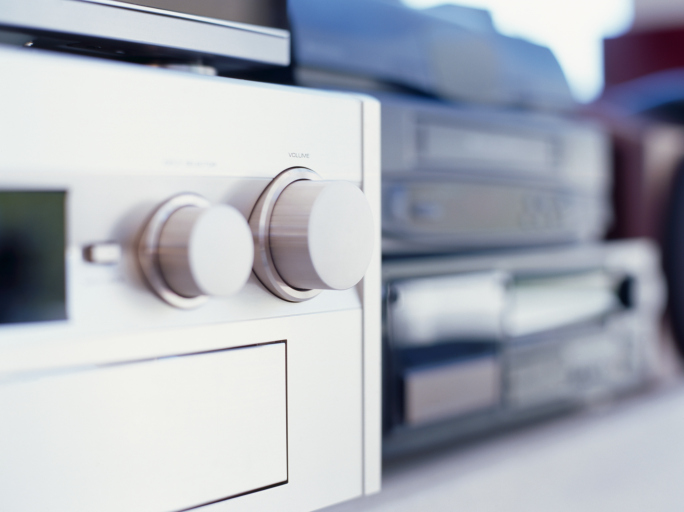 March 22, 2013
There's a radio station you may have never heard of, but it's one you need to tune into each and every day if you really want to grow your business. It's called WIIFM, and it stands for "What's In It For Me."
Yes, this is a fictional radio station, and yes, it's a bit cheeky, but the message is one you can't ignore. Your customers are being bombarded with messages every single day. The only messages that will register are those which adhere to the WIIFM principles.
You must clearly spell out what's in it for them, or your listener will quickly tune you out.
Here's a good quote to remember from Wikipedia founder Jimmy Wales:
"It's actually surprising how many people don't follow this simple guideline of courtesy. I often get long, tedious emails from people explaining to me in great detail how I can help them and how great it would be for them if I would work on their project, or endorse it, etc. But they fail to consider my context. Why should I care, and even if I do care, why should I act on this rather than any of a thousand other things?"
This is what your prospects and customers are thinking every time you broadcast your messages. So recall this quote when you sit down to create your message, whether in print, web, social media, or any other communication channel.
Are You A Little Bit Country or Rock n' Roll?
To understand what your prospects want to listen to or what they regard as important to them, you need to speak with and understand your customers. Pick up the phone, conduct surveys, go visit your customers, and take them out to lunch or coffee. There are many ways to find answers to this very important question.
Rome Was Not Built In One Day
Pablo Picasso painted over 5,000 drawings and images that very few people cared about at the time. But during the same period, he also created masterpieces that the world loves to this day. Don't expect to find answers the first time you visit a client. Keep asking, probing, and analyzing your findings until the answer becomes crystal clear.
Seth Says
If you're not attracting the right prospects to your business or converting them into customers, selling products, or building a strong brand in your community, it may be because you're not clearly stating what's important to your audience. Seth Godin said it best:
"Ten years later and the ego pendulum has clearly swung in the direction of the virus. That's what we brag about and what is too often measured. How many eyeballs are passing by is a useless measure. All that matters is how many people want to hear from you tomorrow. Don't try to convert strangers into customers. It's ineffective and wasteful. Instead, focus on turning those momentary strangers into people eager to hear from you again and again."
Favorite Station
Building and growing a lasting business brand takes a little work. Attracting audiences that care about what you have to say comes down to providing value for the type of audience you want to attract. You now know how to find out what they care about. Take those findings and craft the type of messages your listening audience will never want to tune out. When you do that, your channel will become one of the coveted favorite stations of your listening audience.