Archive for June 28, 2013
June 28, 2013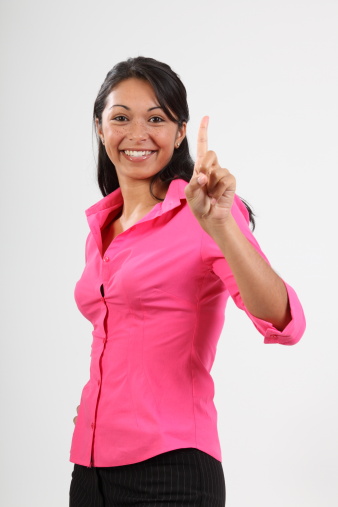 One of the keys to a successful business — and a fulfilled life in general — is to not only have a plan but to also have forward momentum pushing you in the direction you want to go. Many times, the problem in moving forward isn't the goal but the struggle to generate the drive needed to accomplish what needs to get done.
When the momentum is lacking, it's easy to become disheartened and slack off or abandon the goal altogether in favor of looking for a new magic bullet. In almost all cases, the missing ingredient is very close. Typically, that missing key involves taking massive action. Not just any action, but action that is focused on the fundamental steps needed to drive the company forward. More often than not, that action revolves around sales. After all, if there are no sales, there is no business.
"Nothing happens until a sale is made."
Every business and industry has its own subtleties and nuances when it comes to sales, but there are core activities that apply to all.
What are these core activities?
Generating sales momentum is not as complicated or difficult as you might think, but you must have an effective plan for prospecting every single day. Begin by dedicating time on your calendar for prospecting and getting new clients. Nothing should interfere with this. Focusing on prospecting and sales is what creates forward momentum for the entire organization.
Sales should be the number one focus, whether you are a one-man show or a company with hundreds of employees. If sales activities aren't the focus and the priority, they'll be too easy to put off until tomorrow. You'll always have fires to put out and other tasks to attend to. Making sales the number one priority for the whole organization creates the momentum to move the entire company forward.
If sales is not the number one priority in your company, try this approach. For the next 30 days, make sales your number one priority every day. Don't stop selling even when you pick up new clients.
Create a dedicated time on your calendar every day for prospecting. Create and send direct mailers, make phone calls to reach out to prospects, attend a networking event, give a talk, send personalized emails, and visit top clients, asking for referrals. Seek momentum. It's the wind for sailing the ship forward. Dedicated, laser-like focus on prospecting and selling activities creates that momentum.
If you perform these activities without fail for 30 days, you'll be amazed at the positive energy you create. That activity and the results it brings will give you the boost and motivation to continue. Success and growth in business comes from focused sales momentum. Dedicate the next 30 days to making a permanent shift toward becoming a sales-focused company.
June 21, 2013
Most business owners and company executives use the terms "customers" and "clients" interchangeably without fully realizing that there is a meaningful difference between the two. Understanding the distinction and setting your plans accordingly can help you build and grow a more profitable business.
Let's start with the definition of each term according to the dictionary.
Customer: "a person who purchases goods or services"
Client: "a person or group that uses professional advice or services"
Examples of companies with business-to-customer relationships include Wal-Mart, Apple, and your local grocery store.
Examples of companies with business-to-client relationships include service-oriented professionals such as accountants, attorneys, advertising agencies, architects, and the like.
There are pros and cons to catering to each type.
Customers will typically do business with you based on convenience, value, and price. They're loyal as long as you meet those parameters, and they don't require as much personal interaction as clients do.
Clients, on the other hand, are looking for more. Clients are seeking professional advice on how to get something accomplished in the best way possible. They're willing to pay more for that type of expertise than a customer would, but in return for that premium, they require more attention and hand-holding. A business-to-client engagement is typically a longer-term relationship than a business-to-customer scenario.
Every business has customers. Fewer have clients.
So, is your business built around customers or clients?
There is no right or wrong answer. It matters only that you know the difference and set up your business to serve whichever type you are seeking.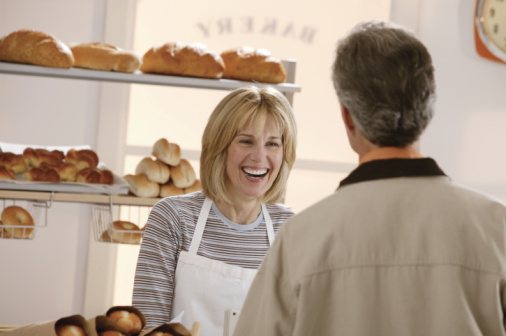 June 14, 2013
While the economy seems to be slowly recovering, it's far from smooth sailing, and many businesses are still struggling to find firm footing. Even so, you don't have to look hard to find businesses that are thriving. What's the secret behind these companies that the struggling ones haven't found?
It may be tempting to think that lowering prices is the best way to compete in a struggling economy. When times are tough, people think longer and harder before making the choice to buy something. But this doesn't mean they will always opt for the cheapest option. If they did, Apple wouldn't be the brand leader it is today. There are many inexpensive alternatives to Apple's popular products, yet they continue to break sales records with each successive new product release.
The Internet has made it easy to compare prices and find the cheapest alternative. Only one company can be the cheapest, and the low-price shopper will spend as much time as necessary to find what they are looking for.
This type of person is not your target customer because they will leave you as soon as they find someone else offering a lower price. There's no brand loyalty in this game. Instead, it's a race to the bottom, with eventual closure its only prize.
A Better Approach
The much better approach is to increase the value you bring to your marketplace instead of lowering your prices.
This value could be found in offering helpful knowledge to people looking for the types of products you sell. It could mean offering bonuses such as free shipping or discounted installation. It could be as simple as a friendly, smiling person greeting customers in store or on the phone. The more value you can find and bring to the table, the less impact price will have as the sole factor for buying what you sell.
When you bring value like that, you become invaluable to your community and to the types of customers you want to attract. These are customers who won't leave you for the latest sale by the low-price companies. Instead, they're real customers who come back because they appreciate real value.