Archive for July 27, 2013
July 27, 2013
In business, the term "gatekeeper" refers to the person who has the authority to control access to the decision maker in the company. The gatekeeper guards and monitors traffic to the person in charge. In most companies, getting an appointment with the decision maker requires getting past the gatekeeper.
Selling to the decision maker requires learning the art and skill of gracefully getting past the gatekeeper. Here are five keys to help you get started:
Key #1: Speak with authority.
Whether you're the CEO of your company or not, you need to speak with confidence. You want to be perceived as a person of authority making the call. Speak with authority, assurance, and self-confidence. Gatekeepers are trained to keep salespeople out but are much more likely to let an authority figure through.
Key #2: The gatekeeper is your friend.
The gatekeeper can be your ally if you treat them with the utmost respect and courtesy. Remember that they have a job to do and that they may even have the power to make decisions on whether or not to buy. It's vital to recognize from your first contact that dealing with a gatekeeper can be a make or break proposition.
Key #3: Ask for help.
Everyone likes to feel useful and helpful. People like to help others, but few like to help a salesman. Put yourself in the position of a person needing help instead of a pushy salesperson. You can quickly disarm a gatekeeper by asking questions to help both of you. You want to speak with the correct person, and they don't want anyone wasting the time of the person they are protecting.
You can accomplish this by asking a simple question right at the beginning. For example, "I provide (your services) and believe that (decision maker's name) is the person that I should be speaking with. Is that correct?"
By asking for help in this way, you have gotten to the point quickly and have empowered the gatekeeper to either begin the conversation by asking you to set an appointment or by directing you to the right person.
Key #4: Referrals are a big help.
Obviously, having a name to use as a referral to the decision maker can help pave the way in getting past the gatekeeper. Another, less used referral method occurs when you make an initial call to a company and someone informs you that you should be speaking with someone else (and gives you that person's name). Using the name of the person you spoke with as a point of reference when calling the person they referred you to can help to break the ice and move you past the gatekeeper.
Key #5: Make it fun.
Very few people will admit that they actually enjoy making a cold call. You can help take the drudgery out of it by setting goals for yourself and building momentum from there. Begin by setting up a variety success metrics, such as finding the right decision maker's name, determining the best times to call, leaving your name and number for a call back, and making a small connection or bonding with the gatekeeper. Success can mean more than getting through to the decision maker and setting up an appointment. Celebrate the smaller victories along the way.
There's truth in the adage that cold calling is a numbers game. The more calls you can make, the more chances you'll have of getting appointments and closing sales. Likewise, the more positive contacts you can make with a gatekeeper, the better your odds of turning that person into an ally who will let you through to the decision maker you're hoping to reach.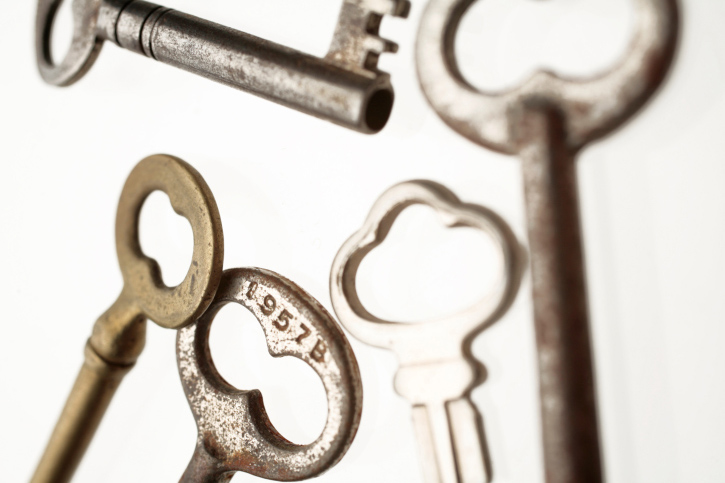 July 23, 2013
You may have the greatest service or product in the world, but if you can't sell it, how much good will that do?
The good news is that small improvements in your selling can have exponential effects on your bottom line. Focusing on the factors that can increase your selling efficiency or selling effectiveness will have a far greater impact than changing prices or reducing overhead.
The path to selling efficiency and effectiveness starts with proper planning. Begin by focusing on the factors you have the most control over:
The quality of your prospects
The quality of your sales pitch
The cost of the sales process itself
How you use your time
Your sales process
The quality of your prospects depends on how well you qualify them. This is one of the most important factors in improving your selling effectiveness. You have complete control over this part of your process. Begin by asking if the prospect truly is a good fit for what you sell.
When determining the quality of your sales pitch, remember that your prospects are too busy to pay attention to generic sales speak. Find a way to quickly show them how your product or service has delivered measurable results for people just like them. You need to prove that you know your stuff and that you can help them solve their problems.
The cost of the sales process is another area where you have control. Tracking expenses in both hard costs and time spent provides benchmarks that will help you determine just how much it costs to acquire a customer. You can't improve what you don't measure.
Effective time management skills separate the top sales superstars from everyone else. Finding the right customer acquisition techniques and tools is essential… and well within your control. Nothing is more valuable than your time. Learn to use it wisely.
Do you have a sales process in place, or do you handle sales in a piecemeal and patchwork manner? A strong, systematic sales process can take much of the mystery, magic, and waste out of selling. Track it, measure it, and tweak it until you have a dynamic process that can be replicated by every new salesperson.
There is one last item that binds all of these together, without which none of them will work. That is productive activity. Nothing can replace the actual work it takes to generate a sale. Phone calls, direct mail, networking events, emails, and in-person sales calls are all productive sales activities. They all work when they're part of an overall strategy and plan that leads a prospect to a sale.
Sometimes it only takes small improvements to get big results. Take a closer look at how you're currently selling. Shorten your sales cycle by improving your process, and watch your sales grow.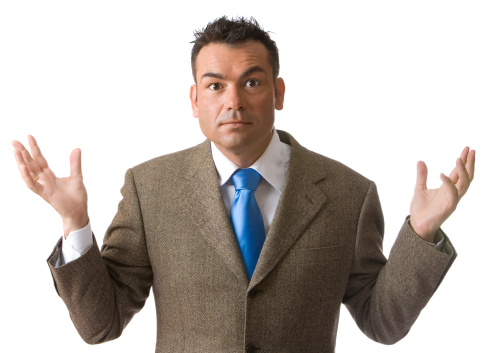 July 19, 2013
Optimism is not a trait born necessarily out of good fortune. Edgar Guest was 11 years old in 1893 when his father lost his job. Barely a year earlier, the family had emigrated from Birmingham, England, to Detroit, Michigan. Now, young Edgar had to take on odd jobs in a still unfamiliar land to help support the family.
In 1895, at age 14, he went to work as a copy boy for the Detroit Free Press. This would prove the beginning of a career that would span more than six decades.
At first, Edgar was able to attend school while working. However, in 1898, when Edgar was 17, his father died. Edgar dropped out of high school and began working full-time to support the family. Later that year, his first poem was published in the paper.
Over the next half century, Edgar Guest would become one of the most prolific writers of his time, publishing more than 11,000 poems, syndicated in more than 300 newspapers and compiled into 20+ volumes. He also hosted a popular radio show in Detroit and later appeared nationally on the NBC-TV show A Guest in Your Home.
In spite of his rough start, Edgar Guest was known for the optimistic outlook captured in his verse. One of his better-known works, "It Couldn't Be Done," is a good case in point — and a celebration of the entrepreneurial spirit we all share as business leaders. It reads in part:
There are thousands to tell you it cannot be done,
There are thousands to prophesy failure,
There are thousands to point out to you one by one,
The dangers that wait to assail you.
But just buckle in with a bit of a grin,
Just take off your coat and go to it;
Just start in to sing as you tackle the thing
That "cannot be done," and you'll do it.
"How Do You Tackle Your Work?" is another of Guest's poems that sings the praises of optimism, hard work, and dedication — traits we as entrepreneurs hold dear. Here's a passage:
You can do as much as you think you can,
But you'll never accomplish more;
If you're afraid of yourself, young man,
There's little for you in store.
For failure comes from the inside first,
It's there if we only knew it,
And you can win, though you face the worst,
If you feel that you're going to do it.
The full text of each of these poems is available online, and I encourage you to read both of them. They're a good reminder — especially when the grind gets tough — of just why we chose this crazy life in the first place.
It Couldn't Be Done – PoetryFoundation.org
How Do You Tackle Your Work? – Google Books